Thy Kingdom Come
calendar_todayTue 28th May - 2:56pm
person_outlineRebecca Roberts
Thy Kingdom Come is a prayer initiative between Ascension and Pentecost that started a few years ago.  During these nine days we are encouraged to pray "thy kingdom come".  Of course, these are famous words from The Lord's Prayer, that many of us pray at least once a week.  But what does it mean to pray, thy kingdom come?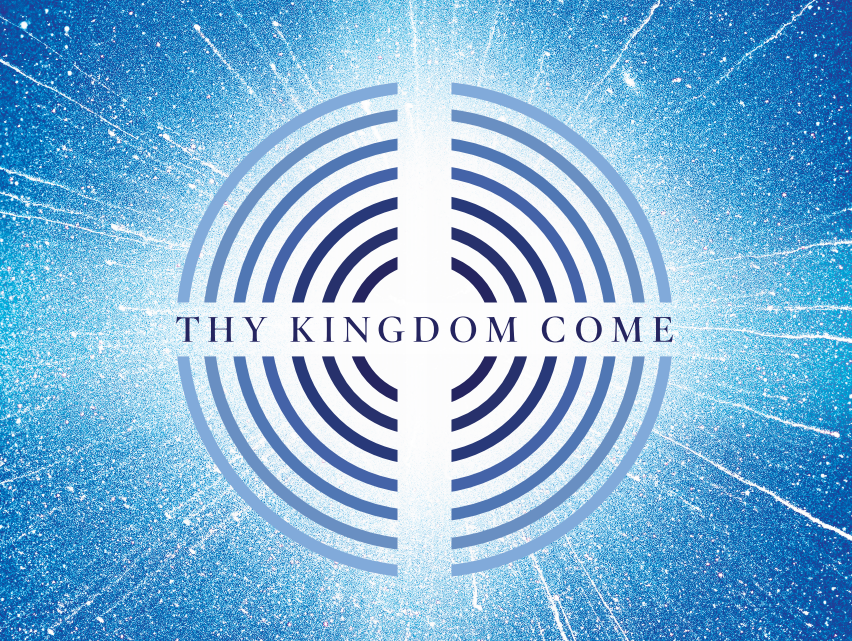 When we pray thy kingdom come, we're asking God to make the world a better place; for him to restore creation to its original beauty, and see all people come to know him. But, what also happens as we pray those three words, either as part of the Lord's Prayer or on their own when we or others face situations of adversity, is that our eyes are lifted towards God and we begin to see things from his perspective. As our eyes are lifted towards God our hearts are then changed and we begin to see our role in God's kingdom coming.
This in turn changes our focus and opens our eyes to those situations that we might not usually notice or be aware of. We also learn more of God's love for us, and should want to see those we love experience this love of God too. That's why during Thy Kingdom Comewe are encouraged to pray for 5 people we know to come to know the love of Jesus Christ.
From 30thMay to 9thJune I encourage you to pray each day thy kingdom come; praying for God to radically change the situations of ourselves and those we love, and for God's creation to be restored to its original glory, where there is no more pain or tears. There are lots of resources and an app to download from the Thy Kingdom Come website.
Whilst several weeks after Thy Kingdom Come, our new community event, The Great Woolston Sunday Lunch, is an initiative that is designed to help see thy kingdom common our parish. Bringing people together to share fellowship, and inviting everyone to take their place at the table reflects the key values of God's kingdom; a kingdom where there is a place for everyone who knows and loves the Lord.
So, please, this week think of five people who you know who don't yet know the love of Jesus and pray that they would come to know and experience his love., as you pray "thy kingdom come".  Then, please think of one or two people who you could invite to come along to The Great Woolston Sunday Lunch.  This promises to be a great community event, that is simply designed to get people together and celebrate all that is good about our community here in Woolston.
Rebecca